MBBR Floating Media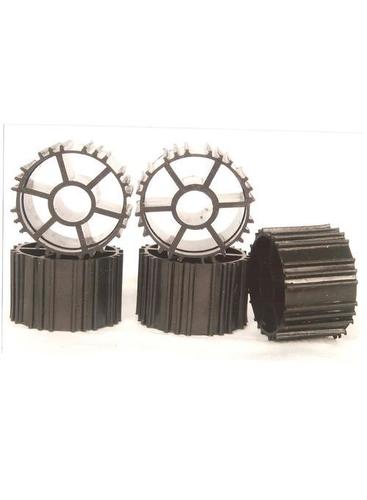 MBBR Floating Media
Product Description
Mbbr media specializes in advanced MBR (membrane bio-reactors) and BNR (biological nutrient removal) wastewater treatment systems that optimize plant efficiency, reduces operating costs and produces high quality reclaimed water.
STP MBBR technology is the design and shape of MBBR bio media carriers help determine waste breakdown efficiency and effectiveness. Media carriers with intricate, cut out shapes tend to offer more surface area per media weight to enhance bacterial growth and promote biosolid breakdown.
The MBBR media carriers design should also give them a density close to the wastewater s density. The right density promotes even dispersal throughout the tank and ensures thorough waste digestion. Different materials offer different densities the more economical re granulates, for instance, may have substantial fluctuations in density between carrier pieces, whereas polyethylene may provide more consistency.